---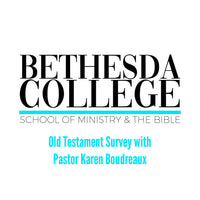 Tuesdays 6:00pm - 7:30pm
In-person & Online
*Extended Payment Plan Option Review*
By selecting EPPO there is an additional fee of $50 added to your balance, per semester. Today you will pay $100 ,the remaining balance is due by the midterm date, which will include the Eppo fee + remaining tuition for the class.
If the total amount is not paid in full by the due date, you will receive an invoice. That amount must be paid upon receiving. *You will not be permitted to enroll in any future classes until your balance is paid.
For any further information about the Extended Payment Plan Option please visit the finance tab of the website or contact the office at (504) 733-5005.